Stop Enforcing Reading Logs For Homework: A Read
Tonight's topic is "reading logs," because we're going to collectively diminish the love of reading if they're continually implemented in a forceful manner.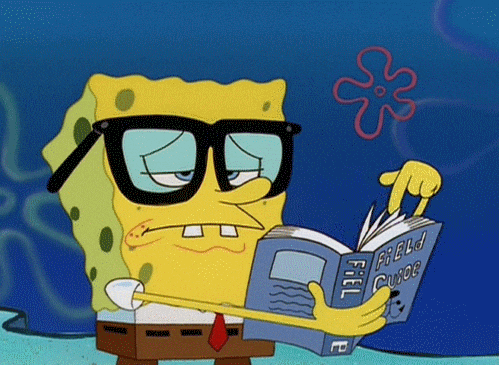 Well, let's hope your scholars are actually "reading" in their classes. Some schools have negated central texts for excerpts. Some have taken that route because they can't afford whole books. Some are just mirroring the excerpts seen in state tests ALL YEAR LONG.
Some educators tell me, "My kids don't read/like full books anyway."
Um…one, I'd like you to look up the term generalization. Secondly, you also need to listen to @JasonReynolds83 on bringing a scholar to the page. It's the gospel:     
I need you to do all of that, right now, because I don't believe in homework. Thanks.
Here's what Jason had to say about introducing a scholar, who has not yet discovered the love of reading, to texts:
"If you were to tell me that you were afraid of dogs, I wouldn't then return to you with a pack of pit bulls. I wouldn't invite you out to a quiet evening over dinner and Kujo.

However, what I might do is casually walk with you by one of those doggy daycares. The ones with the pups small enough to fit in the palm of your hand. Yippy little furballs that get so excited, their tails wag the entire back halves of their bodies. The dogs that grin and want nothing more than to lap your skin with fervent affection.

That's how I would help break down the distrust of dogs. It just makes sense.

So then, why, when it comes to young people who don't like reading, who feel intimidated by literature, do we answer that cry with an onslaught of the very thing they fear? Why do we show up with a pack of pit bulls in the form of pages, and expect them to stop running away?

Perhaps they haven't found the right style of book because, sometimes it isn't about subject matter, or voice, or point of view. Sometimes it's about the most obvious thing- the words on the page.

For some kids, those words — the amount of words — is equivalent to a snarling dog. So, why not start with the less threatening, palm-sized pup in the window? In this case, poetry.

Poetry has the ability to create entire moments with just a few choice words. The spacing and line breaks create rhythm, a helpful musicality, a natural flow. The separate stanzas aid in perpetuating a kind of incremental reading, one small chunk at a time.

And the white space, for an intimidated reader, adds breathability to a seemingly suffocating task.

I wrote this to explore the in-depth, though momentary, inner monologue of a young person dealing with a complex emotion — one we all can relate to — in just 50 words.

"I felt like crying, which felt like another person trapped behind my face, tiny fists punching the backs of my eyes, feet kicking my throat at the spot where the swallow starts.

Stay put, I whispered to him. Stay strong, I whispered to me because crying is against the rules."

With the incredible selection of poetry and novels and verse from past to present, this is an opportune time to use them to chip away at bibliophobia. Less words on the page, more white space, without necessarily sacrificing the narrative elements.

And once young people experience turning those pages, once the rush of comprehension and completion laps at their psyches for the first time, perhaps they will know they need not fear a thing created to love them, and for them to love."
I listen to hundreds of teachers tell me that their schools are shelling out a ton of money on surface or supplemental initiatives. They're using #edtech that heightens comprehension, expensive programming THAT never places scholars in front of actual books. 🤨
So what do we do to get scholars to read actual books? 👀
Enforce reading logs.
Directions: Read 30 minutes (or read 30 pages) of your independent reading book. Jot down what you read and have your parent sign this each day.
Note to teachers: Please call the home of any scholar who does not have their reading log signed for all 5 days.
Here are the issues w/ ☝🏾:
1) A reading log, with instructions like the ones above, is about compliance NOT a love of reading.
2) Mandating a set # of pages or timing lacks differentiation & there are so many other engaging ways for a scholar to show you what they've read.
3) 

If I'm given a task EVERY SINGLE TIME I SIT DOWN TO READ…why would I enjoy reading?
Researcher Louise Rosenblatt explains that readers approach the work in ways that can be viewed as aesthetic or efferent. Here are explanations of the two types of reading:
Efferent reading: reading to "take away" particular bits of information.  Here, the reader is not interested in the rhythms of the language or the prose style but is focused on obtaining a piece of information.  Rosenblatt states, "the reader's attention is primarily focused on what will remain as a residue after the reading — the information to be acquired, the logical solution to a problem, the actions to be carried out." An example would be a deep sea fishing guide to decide where to go fishing, or a textbook to learn about the economic causes of the Great Depression.

Aesthetic reading: reading to explore the work and oneself. Here, readers are engaged in the experience of reading, itself.  Rosenblatt states, "In aesthetic reading, the reader's attention is centered directly on what he is living through during his relationship with that particular text." [110, p. 25 ] An example would be reading Hemingway's Old Man and The Sea to live through a deep sea fishing adventure, or the Grapes of Wrath to plumb the emotional depths of living through the Great Depression. One would not read the Old Man and The Sea to learn how to deep sea fish, nor the Grapes of Wrath to examine the economic factors that caused the Great Depression.
Aesthetic reading is a rarity. Scholars don't have time to truly explore their relationship to the text, shape the characters faces with their mind, to actually enjoy what they're reading. When they're not being asked to cite evidence, they're being asked to keep tabs/jot notes.
Close reading skills are imperative, but reading for pleasure shouldn't be an afterthought.
A classroom should have moments of both types of reading happening. Scholars should have time, even if its 15 minutes here/there, to just take in a text.
In these quiet moments, teachers can mini-conference with scholars, that are having trouble choosing what they'd like to read, about their interests & use Jason's method of pulling them in. (See tweets above.)
One of my favorite conferences was with a high school scholar who said he wouldn't read anything….EVER.
"I'm an artist. I don't read."
He was a Caribbean kid, with crazy/beautiful hair, from Brooklyn, and had the ill graffiti notebook.
One day, I used our conference to tell him about another Caribbean kid, with crazy/beautiful hair, from Park Slope, with the ill graffiti notebook.
"He sounds just like me. What's his name?"
Jean-Michel Basquiat.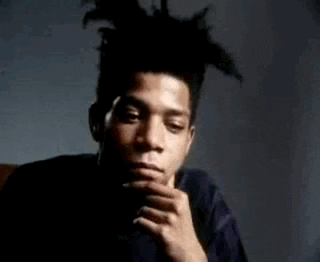 I challenged him to read one page of Hoban's "A Quick Killing In Art." Next thing I knew…I couldn't get my book back from Mr. I-Don't-Read. 😏
I hate to think what would've happened if I'd mandated a reading log. I hate to think how he would've responded to "read 30 pages of this EVERY NIGHT" and have your parent sign it.
Here's the real:
If more schools were able to align their assessments and instruction to culturally relevant books (and I don't mean ONLY Malcolm X's autobiography!!!) and include more time for "aesthetic reading," scholars would eat those books for dinner.

If there were more ways to exemplify knowledge of your chosen text…like a book trailer, character day, author letters, podcasts, book talks, etc….scholars would be adamant about being prepared. (Really just reading.)
Do you know what happened when I assigned "book trailers" for the first time? EVERY SCHOLAR READ THE FIRST TEN CHAPTERS, on day 1 of having the book. Why? Because they all lowkey want to be movie directors. 😭
Fill your bookshelves w/ their requests. Don't guess. Let them design their learning experience. Survey the culminating projects/presentations. Let them design their learning experience. Ask them what they did/did not like. LET THEM DESIGN THEIR LEARNING EXPERIENCE.
I'm getting away from my original point. Reading logs eat the JOY of reading. They are often one-size-fits-all. They don't consider parent/living context. They should NEVER EVER be graded. & there are just better ways of implementing reading strategy. Yup.
Get rid of them.
Or don't make them mandatory. 🤨